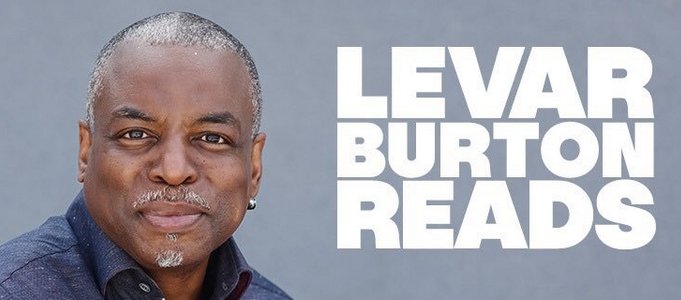 LeVar Burton Reads Live! in Austin (plus forthcoming podcast)
When I was a college student, no family Thanksgiving or Passover or Christmas was complete without a well meaning uncle or second-cousin asking, "What do you do with a creative writing degree, anyway?" At the time, I responded by talking about passion, by citing statistics about the tenuous link between college majors and careers – all answers that were equal parts valid and earnest. I don't regret those conversations, which made me think about what I wanted out of life – but I do wish I could go back in time and hand-deliver a photo essay to my younger self of all of the truly weird and wonderful stuff that's happened to me in 2018 – culminating in "LeVar Burton is going to read a fantastical breakup story of yours at the Paramount and then have you join him onstage for a conversation about weird fiction and heartbreak." Click for more.
Join us tonight at the Paramount Theatre, and listen for the episode in the weeks to come on LeVar's wonderful storytelling podcast, perfect for adult fans of Reading Rainbow, LeVar Burton Reads. As an adult, we don't let people tell us stories as much as we ought – it's a lost pleasure.
Don't know where to start? I love the episodes where LeVar reads Jaymee Goh's "The Last Cheng Beng Gift" and Lesley Arimah's "What It Means When A Man Falls From the Sky." Take a deep breath and have a listen!