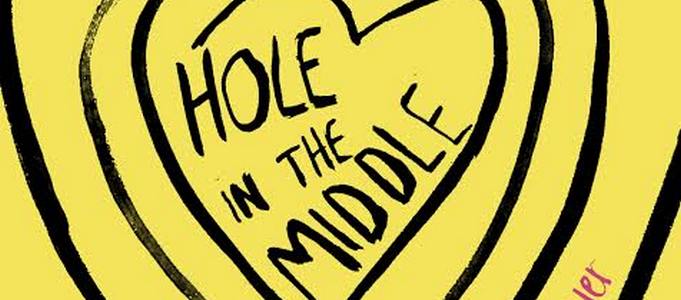 Update: HOLE IN THE MIDDLE cover and release date!
Wondrous news: my debut novel has a cover, and I love it. It feels free-wheeling, as contemporary and strange and indie and somehow collapsing-in-on-itself as the novel and its protagonist. These are the things, dear ones, that keep us up at night: a deep and thrilling joy.
See the full cover and (kindly) add it to your to-read list on Goodreads.
HOLE IN THE MIDDLE will be released on July 7, 2017. Preorder information forthcoming!