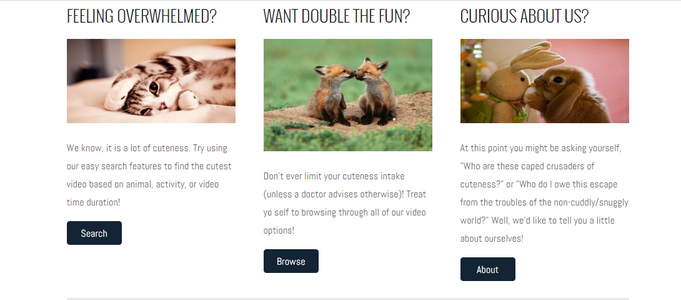 Something Cute: a Database of Cute Animal Videos
The final project for my Database Management was to create, in a group, a functioning database on a subject of our choice. Deciding to select a topic that would keep us engaged, our group chose to create a database of cute animal videos that users could search by animal and video length.
Want to jump into the cuteness? Click here.